Company Profile
Contact Us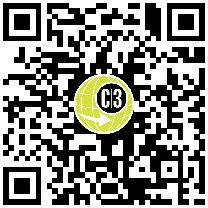 Contact Person:
Angel Morales
E-mail:
Angel@c3mail.com
Tel:
(913) 544-7386
Fax:
(913) 491-3677
About Us

You are here:
Home
» About Us
C3 International is the international division of C3 (Creative Consumer Concepts) and is located in Overland Park, KS, USA.
Our company presents promotional solutions based on the needs of our clients. We help our clients communicate their respective brands to their customers via kids' meal toys, promotional items and yes, even playgrounds.
Our non-toxic, environmentally-friendly products conform to EN1176 standards. Through top R&D capabilities, and strict quality control during our production process, we ensure that all our playgrounds and products meet, comply and exceed all necessary certifications such as CE and TUV.
These are some of the qualities that you will find in our playground manufacturing:
Electrostatic Powder Coating Production Lines
Japanese Robotic Welding Equipment
CNC Machining Centers
Aluminum Rotational Molds
High Precision Molding to ensure uniform thickness and smooth surfacing on all items